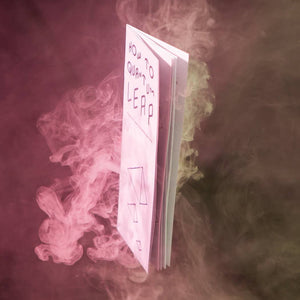 Journal | How to Quantum Leap
21-day program to experience sudden improvement in your life, by challenging you to leave your reality-creating negative thoughts behind and enter the present moment.   This book contains seven meditations, with 3 spaces per exercise to synthesize what you have learned.  Each of the seven meditations in this book contains links to an audio and video version to guide you through each practice.  Meditate by following along with the video or MP3 until you feel comfortable practicing on your own.
Attributes: Eco-Friendly | Small Batch | Social Good | Women-Owned | Made in the USA
Vendor: School of Life Design makes interactive guides for harnessing the creative power of thought and emotion.  Gratitude is the use of emphasis: focus on what you like and what you want more of. Mental codes (or mantras) create peaceful mental rhythm. Consciousness is the balance of doing, thinking, feeling and being. Intention is the purposeful movement of energy. Visualization generates new patterns of thought and expectation.  Design your reality instead of the other way around; only you are the creator of you.
---
We Also Recommend
---