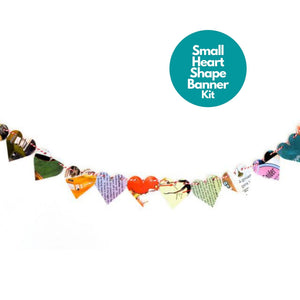 Garland | Heart
30 2" hearts made from upcycled board books with 2 yards of string! Each package is an absolute variety. 
Attributes: Woman-Owned | Latino-Owned | Handmade | Eco-Friendly
Vendor: Attic Journals is committed to sustainably offsetting the book discard pipeline by upcycling as much of the book as possible into their diverse line of gift & decor items. Their work is handmade for the wholesale market from our studio in Portland, Oregon.
---
We Also Recommend
---